Tiger FC finally landed in Kuching last weekend, 21 March 2009, bringing two live BPL (short for Barclays Premier League) matches. As mentioned, the two matches were Portsmouth vs Everton, at Fratton Park, and the second, being, Tottenham vs Chelsea, at White Hart Lane.
The match at Fratton Park started earlier, and boy I was disappointed, as Peter Crouch-y scored a brace to sink Everton albeit Leighton Baines' great freekick. 2 – 1 was the final score.
Anyways, Let's focus on the night itself. Tiger FC Away Game was setup at the DUBS Commercial, as shown in my previous post, with two big screens at both ends. And at the entrance to the Tiger FC Stadium, they have registration counters available for membership signup. Tiger Beer was available for RM 25 per bucket.
Peanut
Peanuts were good, but we didn't see them selling. Oh! Mike brought Mr.A4 who plays for Tottenham. Well, being Manchester United fans, we all hope that Tottenham can do us favor by denting Chelsea's title hope that night. Hence, we were supporters for Tottenham Hotspurs that night.
Mr. A4, as how Mike calls him, an important Tottenham player that evening.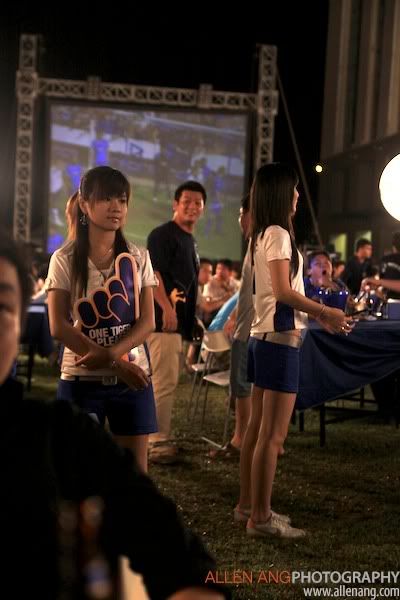 During the match's intervals, there were freebies to be won. All we had to do is to answer simple questions about the Premiership football. Piece of cake for football addict like us. Mike got himself a Tiger FC football jersey. Congrats to him!
Exclusive exposure!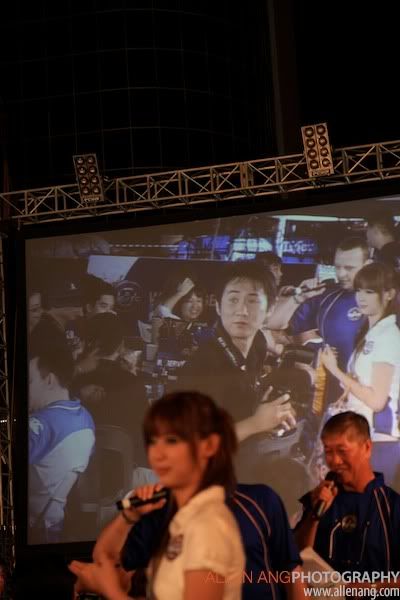 Frankie got himself into one of the big screen, along with a hot chick. Hehe.
Winner of the match's score prediction for the first match, Portsmouth vs Everton.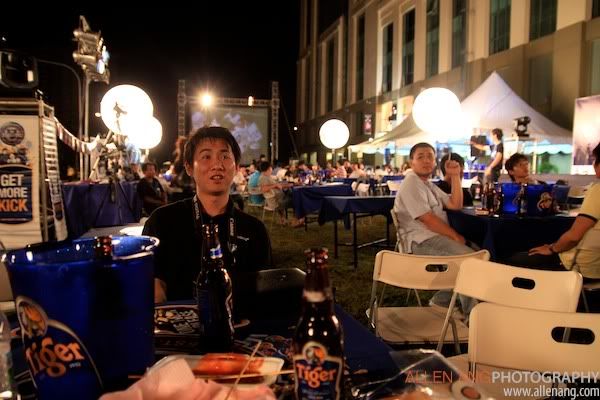 Frankie looks happy.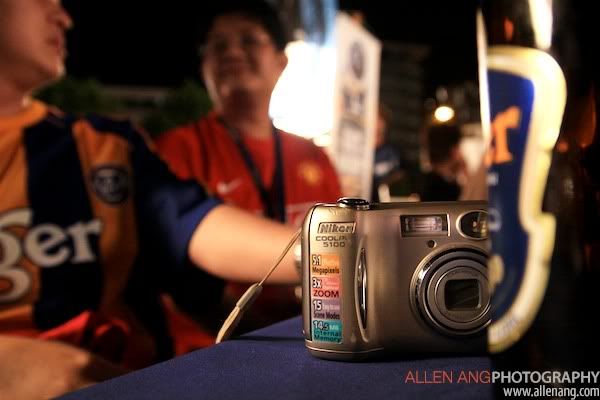 Mike's most reliable video gear.
All is good for the event to happen in Kuching. By all means, we welcome its return anytime. However, I thought the screen wasn't bright enough.And, cos of that, the game actually got bored a little at certain point of the match. I don't know what went wrong, but I guess the crowd couldn't really focus on the game flow.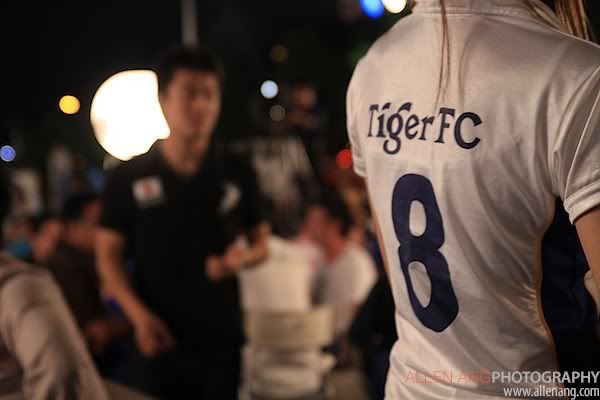 So, yeah, at the end of the second match, when Luka Modric scored the winner for Tottenham, against their London rival, take a look at Mike and his brother. Hehe!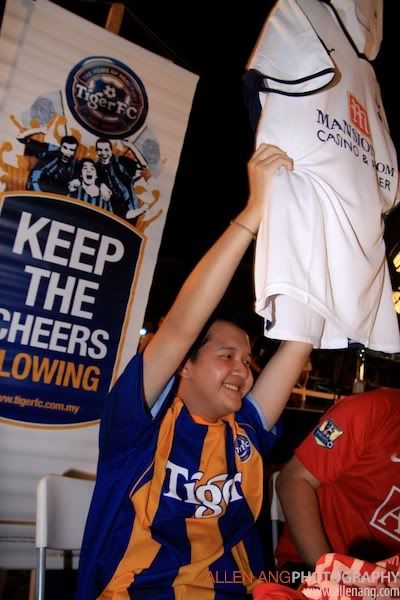 Go Tottenham! Hail Harry Redknapp! Hail Modric!
End Note: Something is missing, no? Football, beer, but you must be wondering where the girls are? Will do a short round up post up next.