A short update from KL. I've been unable to access to the Internet as much as I would want to, hence lack of update here on my blog. I didn't manage to schedule any post prior my trip to KL.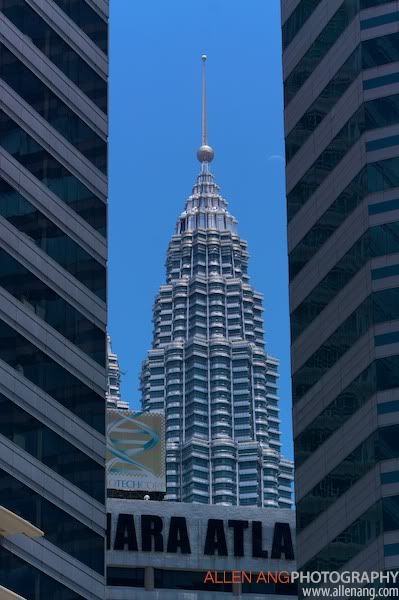 I snapped this shot between Ampang Park LRT Station (entrance) and Nikko Hotel. The other twin of this mighty landmark is hiding shyly behind other concrete jungle.
I will be back to Kuching soon, soon enough. There are few things to show from KL, and I can't wait to show them here.
p/s: I can't wait to get back and start my new chapter of life.